Pulmonary Multichannel-MultiStage Balloon Dilation system
Brand: LifeSupport™
Certification: NA
Service type: ODM/OEM
Supply capacity: 1000PCS
Pulmonary Multichannel-MultiStage Balloon Dilation system
*Long or Short indwelled;
*Ventilator Compatibility;
*Alveolus Infusion/Aspiration;
*Consistent Oxygenation
*Deep Tissue Biopsy;
Pulmonary Multichannel-MultiStage Balloon Dilation system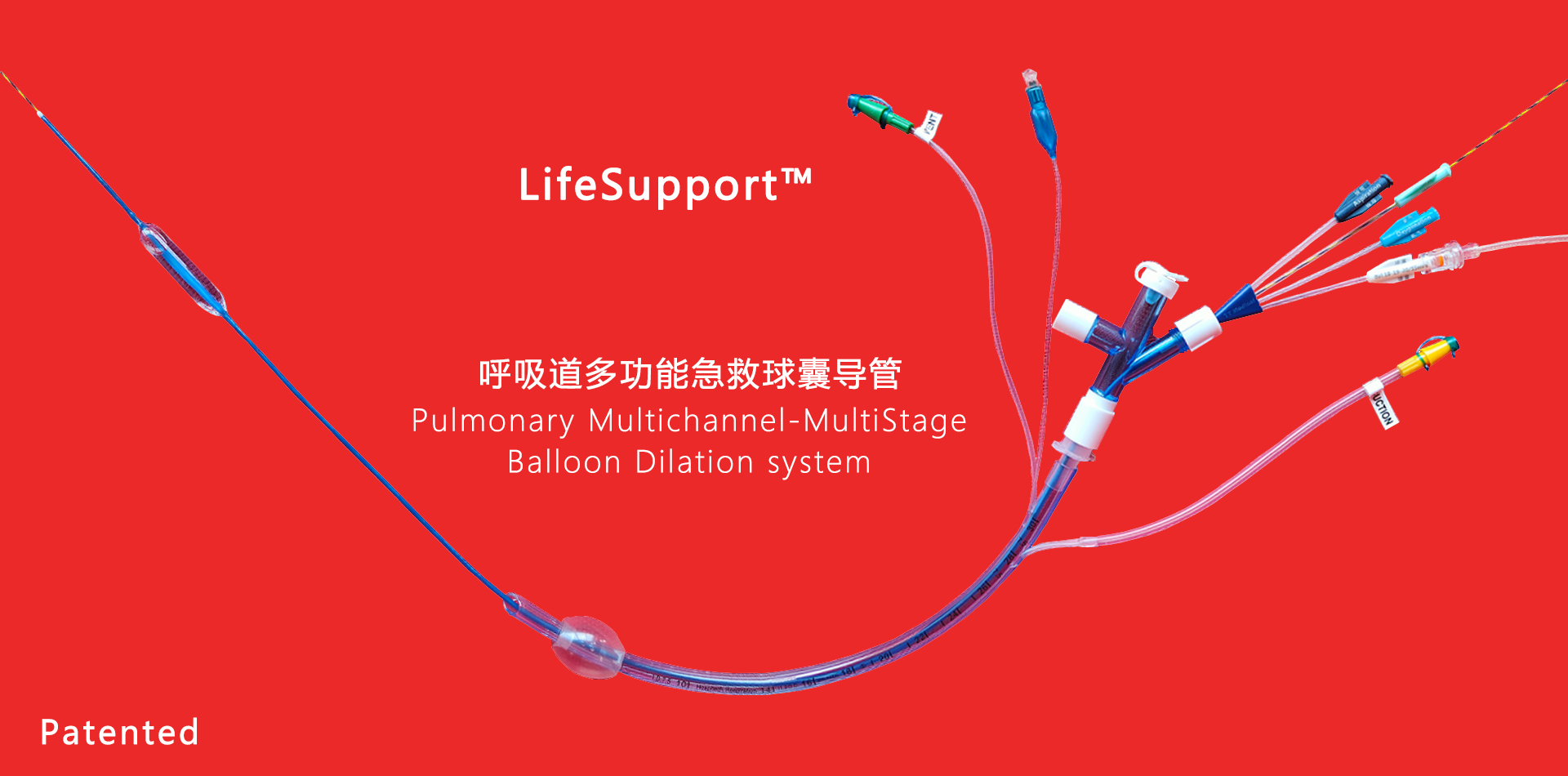 LifeSupport™ Pulmonary Multichannel-MultiStage(PMM) Balloon Dilation system
(PMM) Balloon Dilator system is intended to be used in urgent rescuing/supporting phenomena ,especially for Convid-19 end- stage phenomena . Ventilation, tracheal intubation, tracheal occlusion dilation, sputum aspiration, pulmonary oxygenation and auto biopsy can be performed simultaneously through the system:
Advantage
Long-or short Insert: The system would be inserted as a regular catheter through tracheal intubation or endoscope, indwelled inside trachea long (up to months) or short as need.

Ventilator Compatibility: the system can be used during ventilation, or independently

MultiStage® Balloon Dilation: the dilation balloon in the system is three-staged, which can be used in most tracheal tracks—save the time and effective.

Alveolus Infusion/Aspiration: through the Aspiration port, the sputum at Alveolus level can be sucked and cleaned. The system is compatible with all aspirating equipment.

Consistent Oxygenation: through Oxygenation port, the system can provide the needed oxygen in long or short term

Deep Tissue Biopsy: through wire/biopsy channel, the deep pulmonary tissue biopsy can be performed during the treatment process.
Order Information (OEM only):
LifeSupport™ PMM Balloon Dilator Order Information

Number Reference

Inflated Balloon Diameter(mm)

Balloon Length(mm)

Dilation Pressure(ATM)

RBP (ATM)

PMM7F

6-7-8

30

3-6-10

>12

8-9-10

30

3-5.5-9

>11

10-11-12

30

3-5-8

>10

PMM9F

12-13.5-15

55

3-4.5-8

>10

15-16-18

55

3-4.5-8

>9

18-19-20

55

3-4.5-7

>8