Valvuloplasty Balloon Catheter
Brand: ValvuloPro™Valvuloplasty Balloon Catheter
Certification: NA
Service type: OEM
Supply capacity: 1000PCS
Valvuloplasty Balloon Catheter
*Strength&Precision Dilation
*Uniform Expansion
*Quick inflaction&deflaction
*Anti-slip Design
Valvuloplasty Balloon Catheter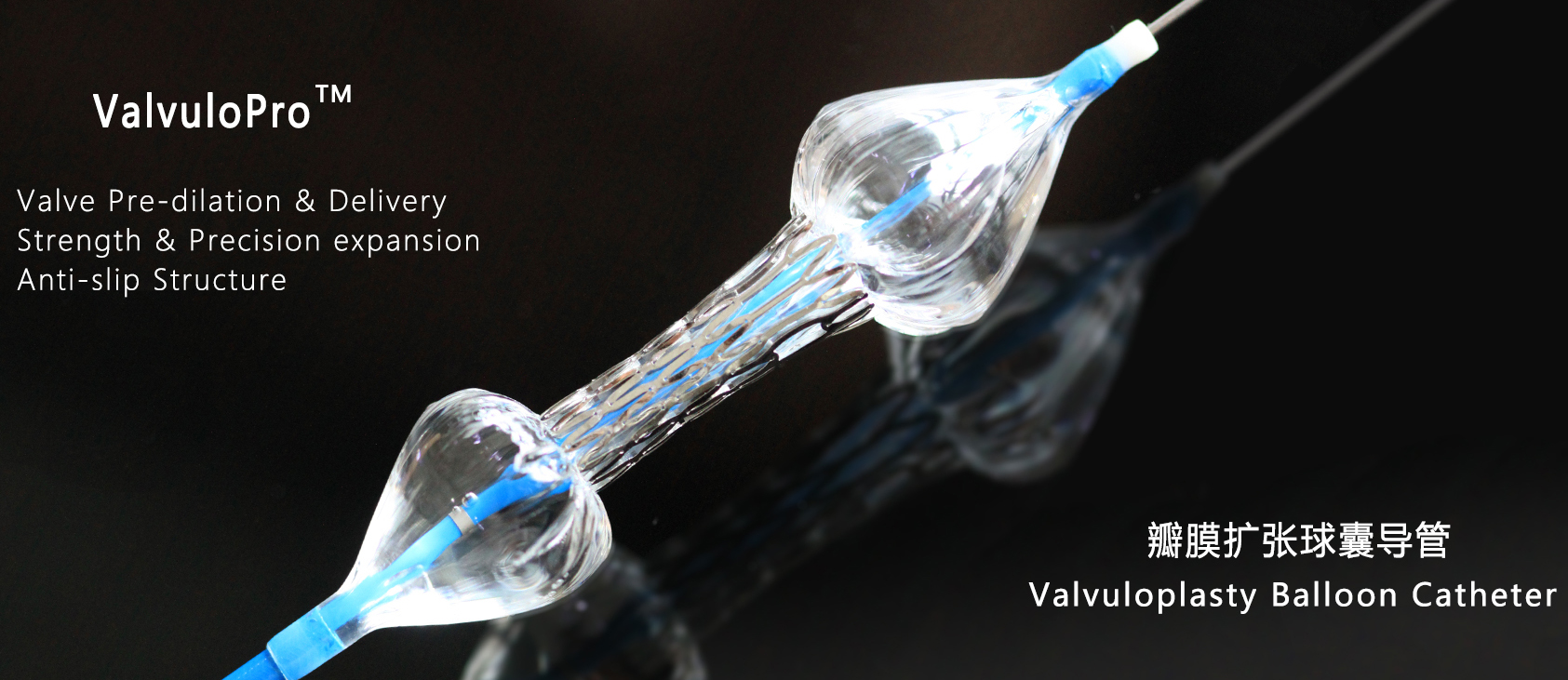 ValvuloPro™ Valvuloplasty Balloon Catheter is intended to be used to heart valves including aorta, mitral valve and tricuspid valve predication and valves delivery.
Advantage:
Precision Dilatation: Precision controlled balloon diameter and length expansion.

Strength Dilatation: The balloon was made with optimized high pressure material for strength and rupture resistant.

Anti-slip Design enhanced balloon dilation performance and valve deliverability

Rapid Inflation and Deflation: the optimized dual lumen catheter design achieve rapid inflation and deflation.
Value-added & Advantage service
Balloon Blowing&Welding

OEM supply of balloon blowing&welding.

Micro tubing, multi lumen tubing extruded:PEBAX, PA, PTFE, PU, PE,PVC etc.


Coextruded high -pressure tubing

Cleanroom Assembly
Order Info (For OEM only):
ValvuloPro ™ Balloon Catheter Order Information

Number Reference

Inflated Balloon Diameter (mm)

Balloon Length(mm)

Dilatation Pressure(ATM)

RBP (ATM)

VBC1540

15

40

3

6

VBC1840

18

40

3

6

VBC2140

21

40

3

6

VBC2340

23

40

3

6

VBC2640

26

40

3

6

VBC2940

29

40

3

6